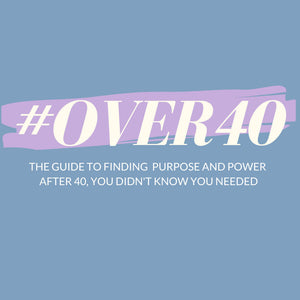 Ready To Make The Most of Your 40s?
Everything you are seeking is already within you. 
You just need to reconnect with your inner self, envision your desired life and change your vibe to attract abundance. 
And Over 40 unlocks the steps to get there by helping you:
Change your mindset about aging and come to terms with a new phase of life.
Create a transformed routine with your newly-found passion and thrive in all aspects. 
Find your renewed purpose, gain clarity and cultivate healthy habits. 
Dream fearlessly and become the women you've always wanted to be. 
Let go of what's holding you back and unleash a new confident state. 
And That's Not All…  
For a limited time, you'll also receive a free 10-page workbook with your purchase of #Over 40. 
Whether you're seeking wisdom on overcoming adversity or simply looking for tips on being your best self, this workbook can help you.
So don't miss out - Get your set today for just $27!