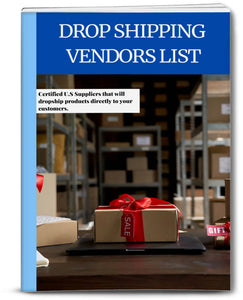 Do you want to take your eCommerce business to the next level? If so, you need to find reliable dropshippers that can ship products directly to your customers. And that's where our Dropshipping Vendor List comes in.
This list provides instant access to top-quality vendors and suppliers who can handle all the back-end work for you. So you can focus on running your business smoothly. Plus, with your purchase, you'll get updates for life. So you can always stay up-to-date on the latest and greatest vendors.
Don't miss out on this valuable resource. Order your Dropshipping Vendor List today!