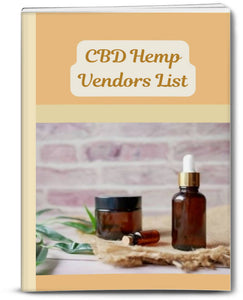 CBD is a booming industry, but it can be hard to know where to start. 
Are you looking to get into the CBD industry? If so, this list is for you. These vendors will bring your vision to life. This list will give you access to suppliers that will put your own name brand to work to sell your own CBD gummies, smokables, oils, and so much more. With your purchase, you will
receive instant access to your CBD Vendor List in the form of a PDF file via email. All sales are final due to the nature of the content of this purchase, and no refunds will be issued.