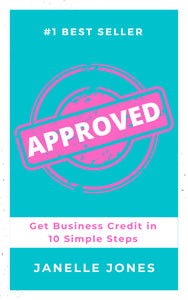 Are you looking to expand your business? Whether yours is a start-up or a seasoned company, taking an enterprise to the next level calls for significant funds injection; what better way to pump up your capital than to leverage the credit options available!
But, Alas! Building Business Credit seemingly is a mysterious mundane task for many business owners. Janelle Jones writes a brilliant 18-page book that breaks down building credit into a tangible step-by-step process. This easy-to-follow guidebook packs vital information to help you effortlessly steer your business credit to six figures!
Are you looking for that tremendous shift in your credit? Grab this invaluable resource and build your business credit rating in record time! Get proactive: become the master of your business destiny! This book is a sure way to get your credit approved!