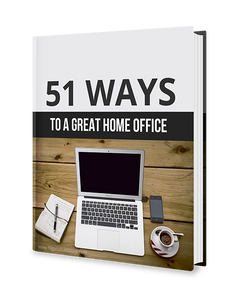 Are you tired of doing your bills on the kitchen table? Have you been wanting to set up your home office but don't know where to start?
Where to find new furniture for half the price
The best layout for your home office
Creative ways to use things you already have
How to separate your home office from your home
How to accessorize your home office

How to make your home office comfortable
 Introducing: 51 Ways To A Great Home Office …
More and more people these days have home offices, but it can be hard to separate the "home" from the "office." This audio book & e-book is designed to help you make a wonderful home office that will be efficient, appealing, and comfortable.